Backsplashes serve to protect the wall behind the countertop from water damage and grease splatter. They used to be a simple continuation of the countertop surface, but are now a key design element when planning a kitchen remodel. There is a large variety of tile to use as your kitchen backsplash: ceramic, glass, natural stones, and metal. Other materials, such as quartz or marble, can be used, as well. Here is a list of 10 statement-making backsplashes to inspire you with your kitchen remodel:
1. MSI Bianco Dolomite Geometrica
A classic white kitchen is made more dynamic with contemporary geometric shapes in a timeless natural marble tile.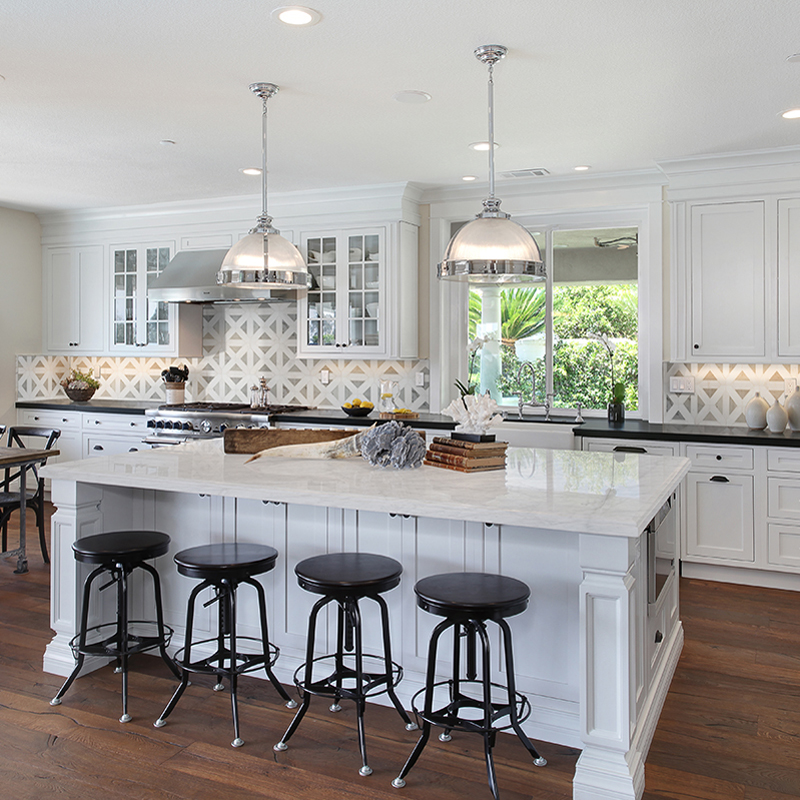 2. Walker Zanger Studio Moderne
These art deco tiles from Walker Zanger act as a focal point with texture and offer an architectural detail to your kitchen.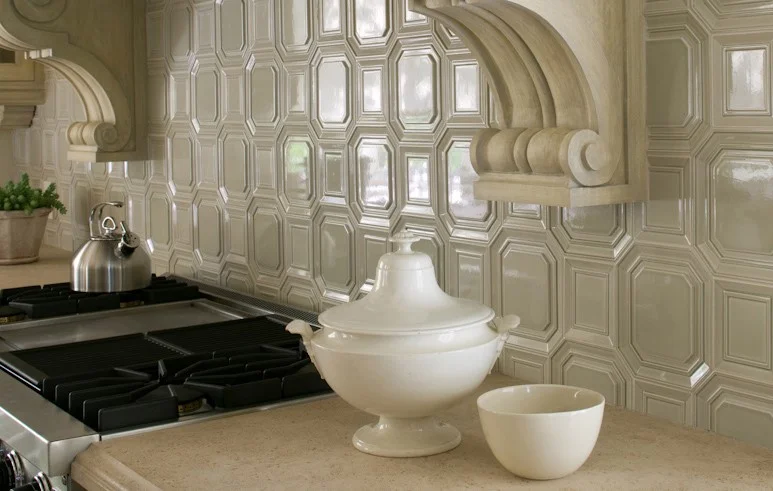 3. Island Stone Palms 
A charismatic tile from Island Stone animates the kitchen in a tropical way with its aqua color and wedge shapes designed to look like a tropical palm frond.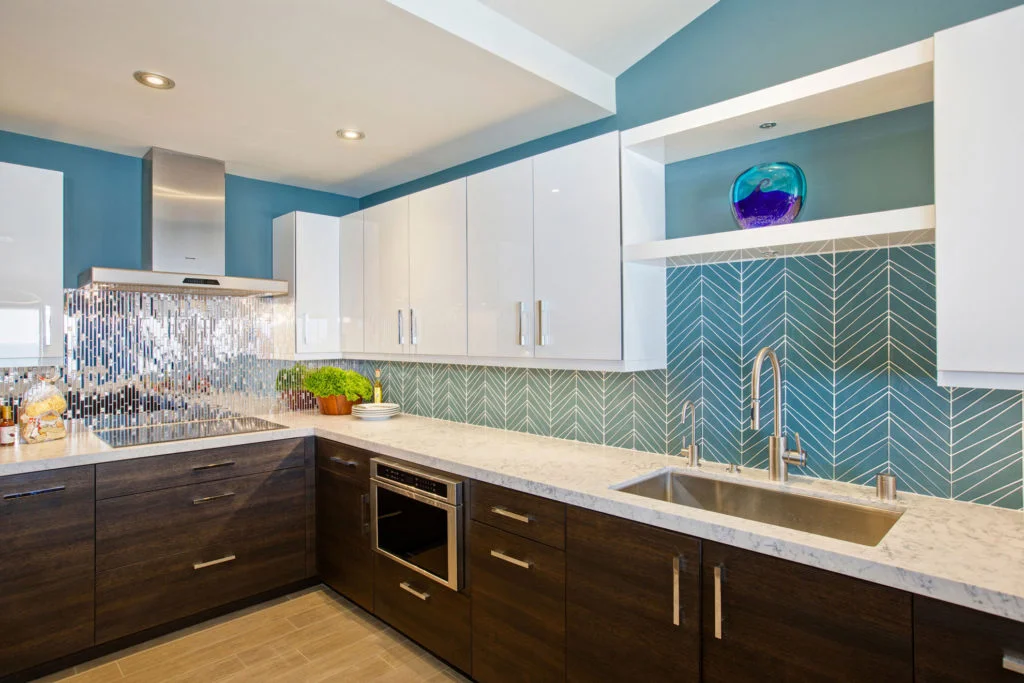 4. Tabarka Terracotta
Hand-painted terracotta inspired by Mediterranean seaside villages brings a bright vintage feel to the backsplash and kitchen island.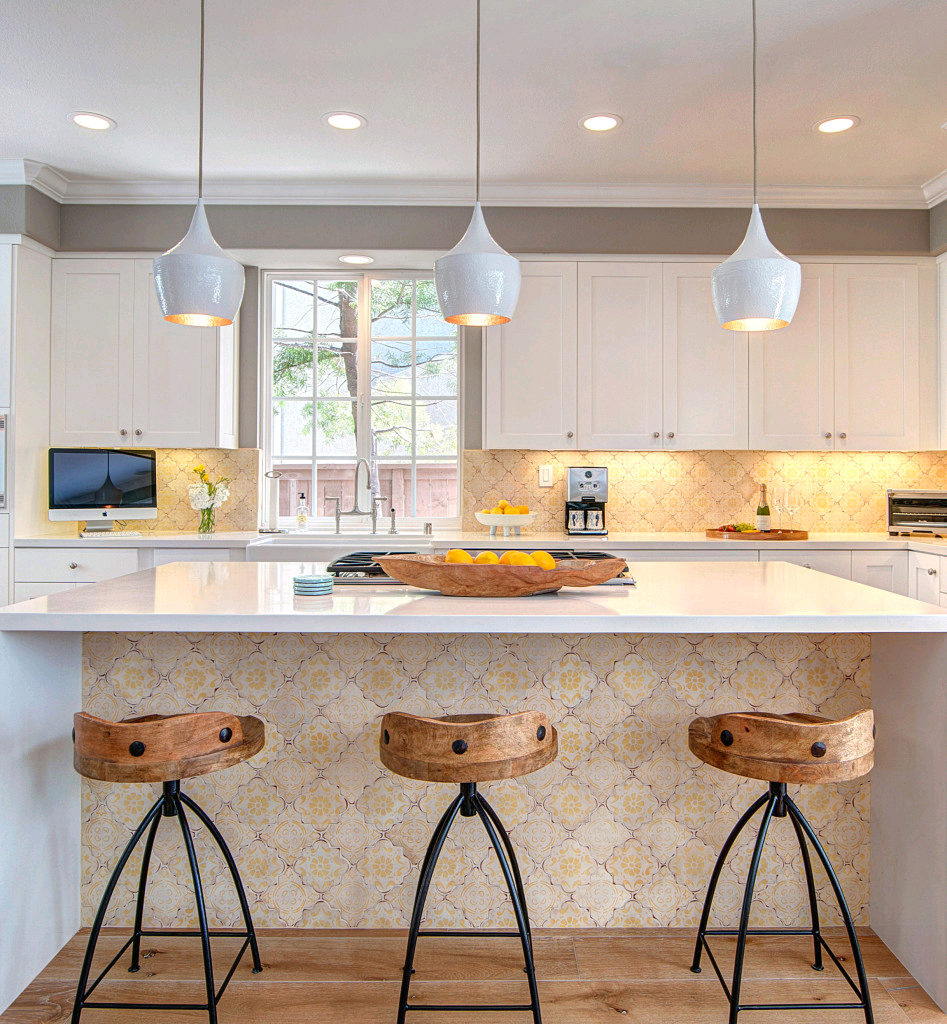 5. Dekton by Cosentino
This coffee bar makes a big splash with a full-height Dekton Trilium backsplash for a ultra-urban and industrial look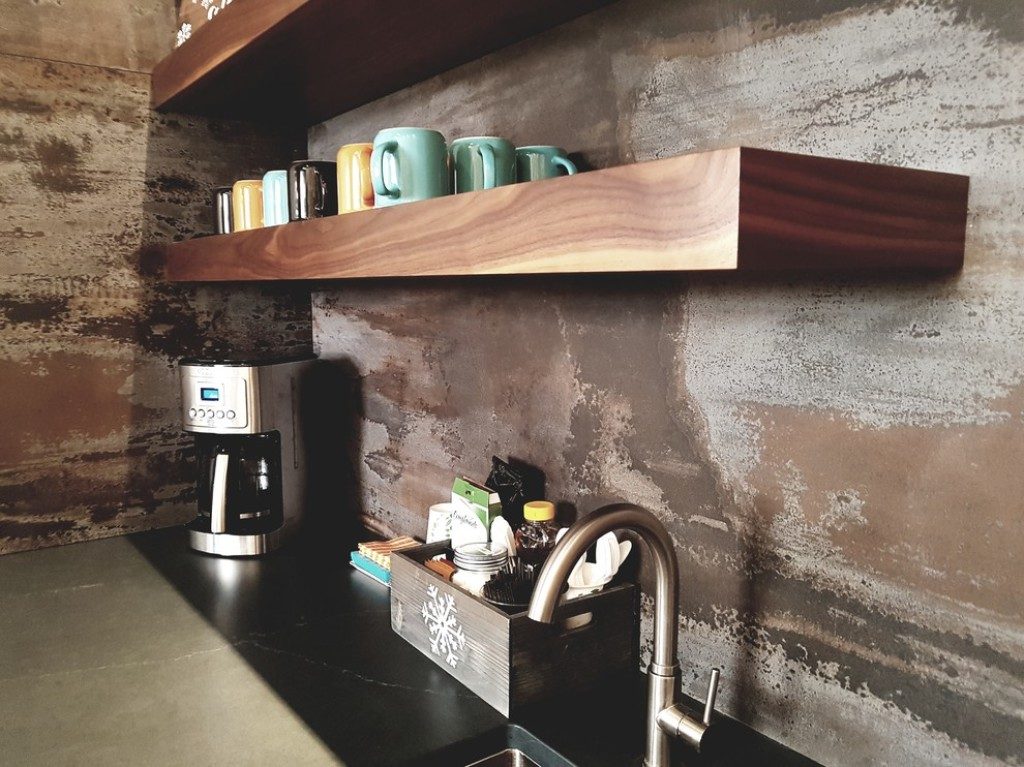 6. Clayhaus Modern Tile
Traditional white subway tile is everywhere these days! Subway tile is an easy choice; it's classic and versatile. Try shaking it up with a colored subway tile. The Clayhaus Modern Tile shown here has a glossy finish that adds texture and the charcoal color contrasts well with the wooden cabinets.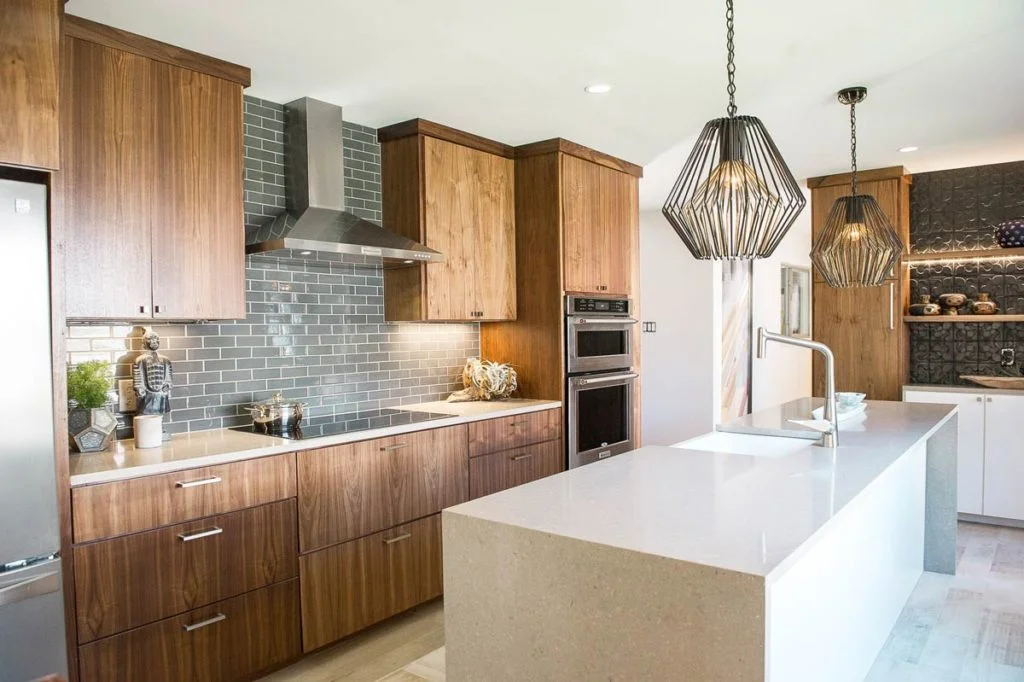 7. Lunada Bay Tozen Tresse
Mosaic tile backsplashes are popular thanks to the endless design options that are available. This mosaic from Lunada Bay creates movement with a vertical installation and intermittently reflects light for visual interest.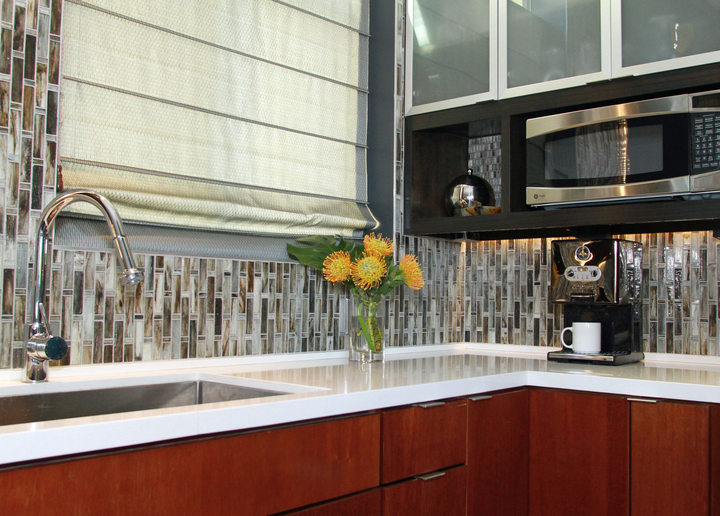 8. CC Mosaics +
A herringbone pattern is a simple and timeless design. These miniature white tiles create a more elegant effect with the use of a contrasting dark grout to emphasize the pattern.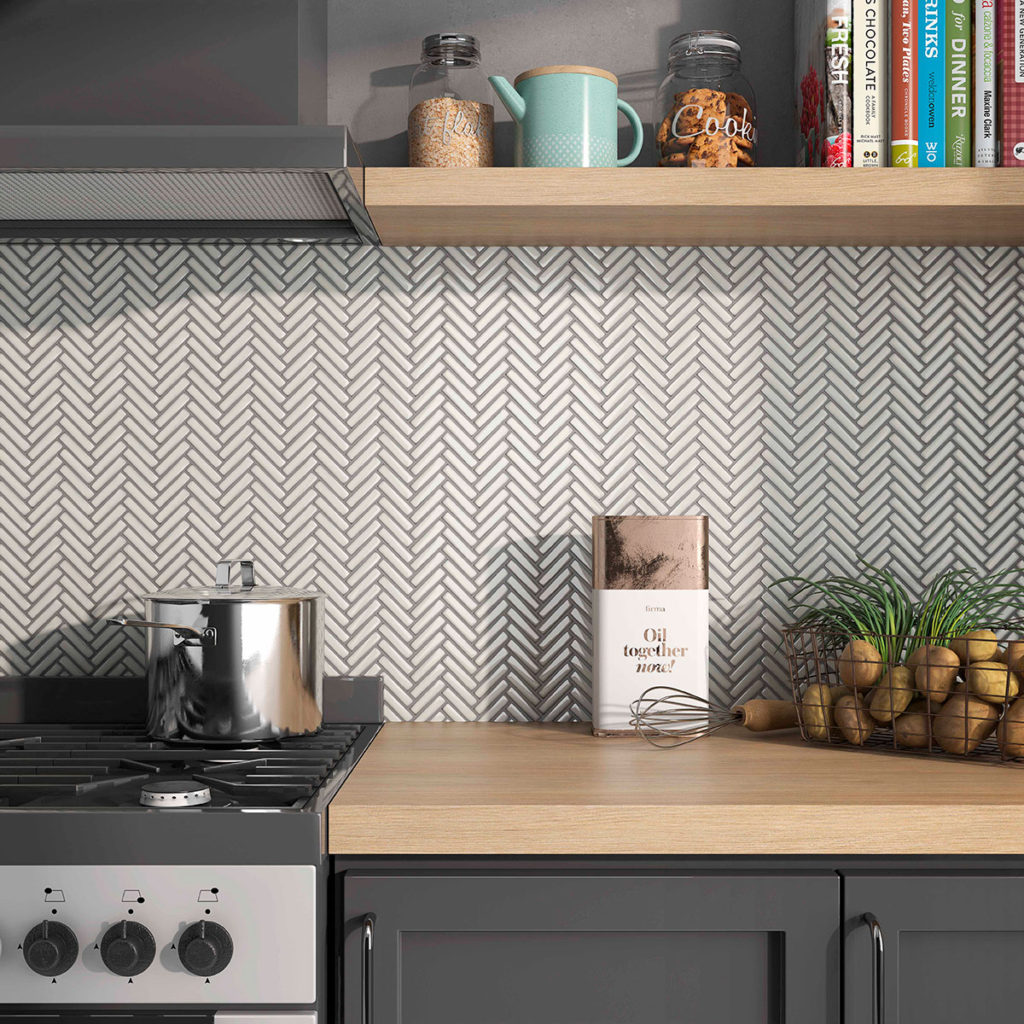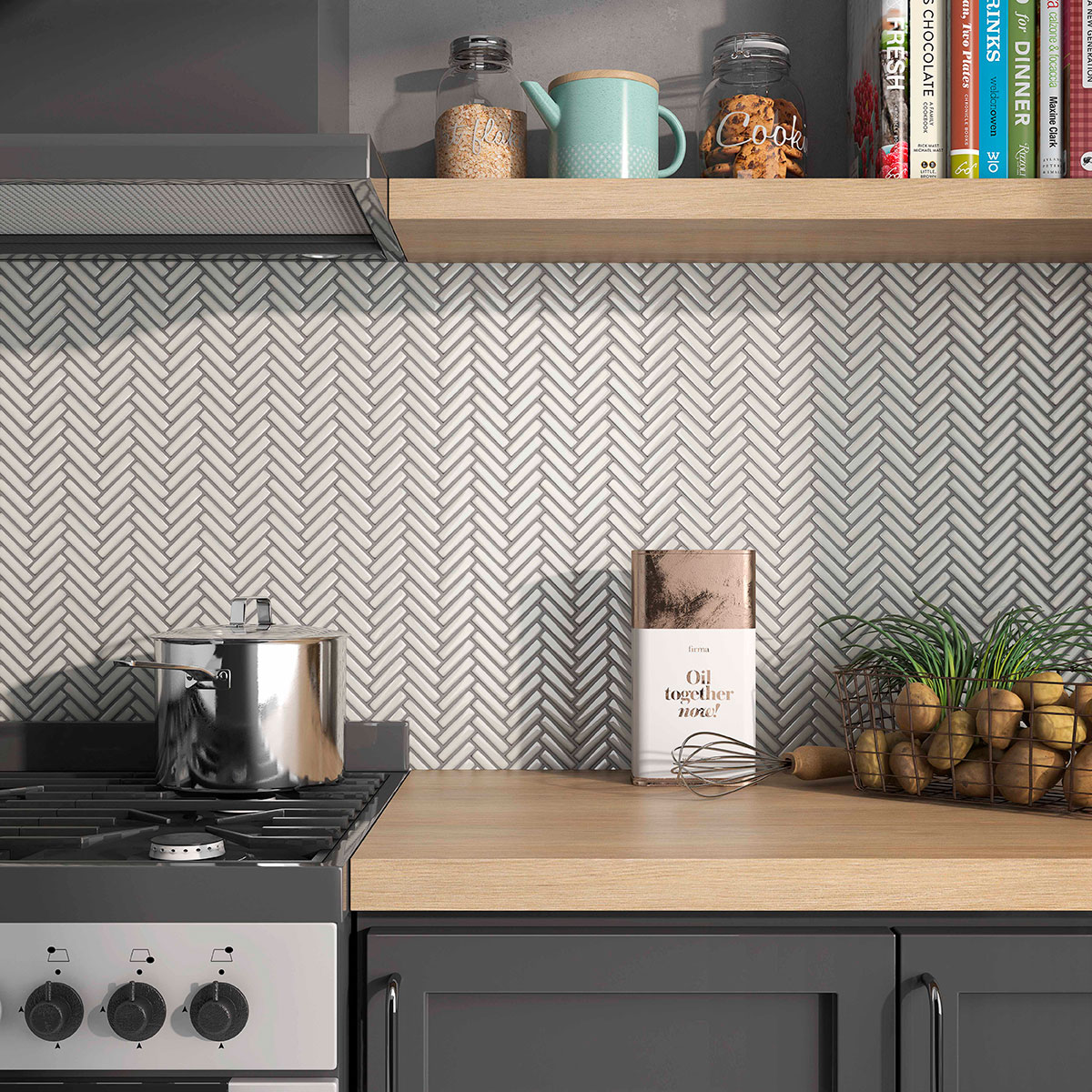 9. Fireclay Old Cairo
Reminiscent of Persian carpets, this expansive loft's handpainted tile backsplash in Old Cairo takes textile-inspired design to an eye-catching dimension.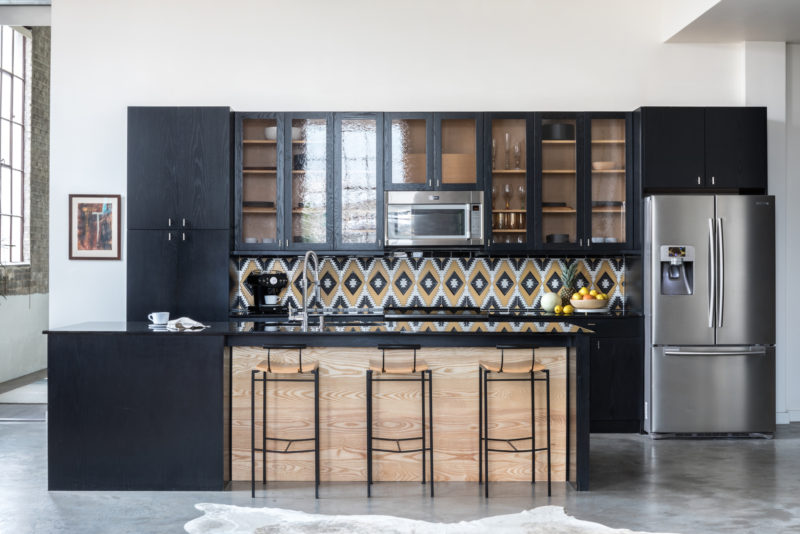 10. Artistic Tile Estrella Grande
Give your kitchen an artistic flair with a tile medallion behind the cooktop! This intricate floral mosaic pattern from Artistic Tile could seem overpowering if installed as the whole backsplash, but using it as a medallion above the stove creates a stunning effect in this kitchen.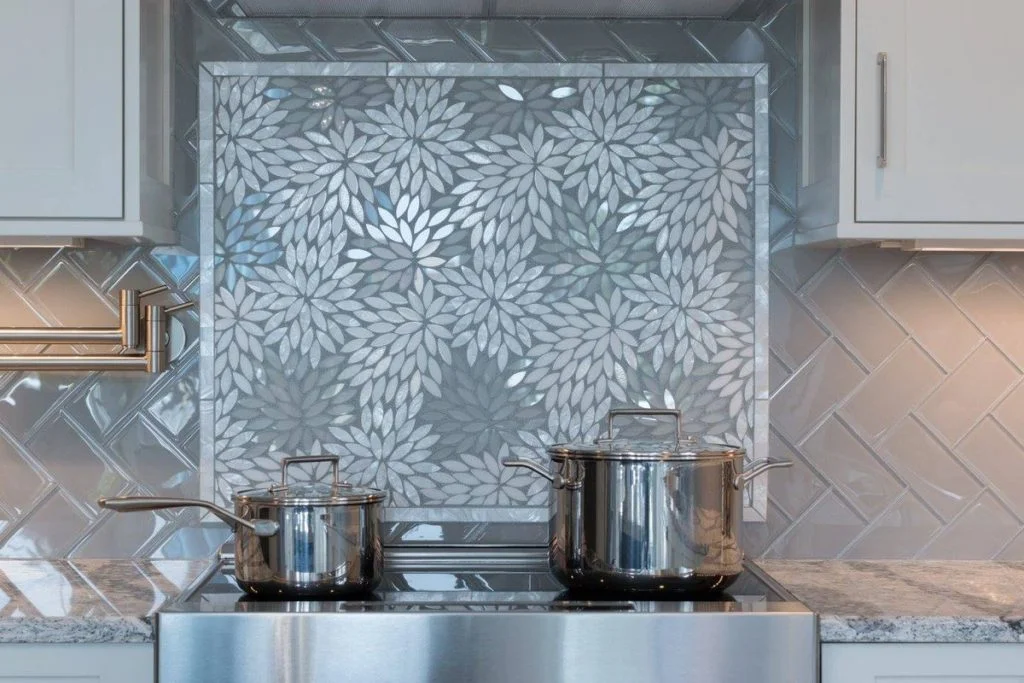 A modern backsplash tile can completely change the look of your kitchen. If you're ready to remodel your kitchen, or want to simply update your backsplash, connect with us today to get started!